Amazon SOA-C01 Certified
Amazon SOA-C01: AWS Certified SysOps Administrator - Associate
- Get instant access to SOA-C01 practice exam questions
- Get ready to pass the SOA-C01 exam right now using our Amazon SOA-C01 exam package, which includes Amazon SOA-C01 practice test plus an Amazon SOA-C01 Exam Simulator and Mobile App.
- The best SOA-C01 exam study material and preparation tool is here.
Trusted By 15,000+ Developers and Software Engineers...
- 36 Active Users Using SOA-C01 Practice Exam
- 179 Subscribed Users In The Last 7 Days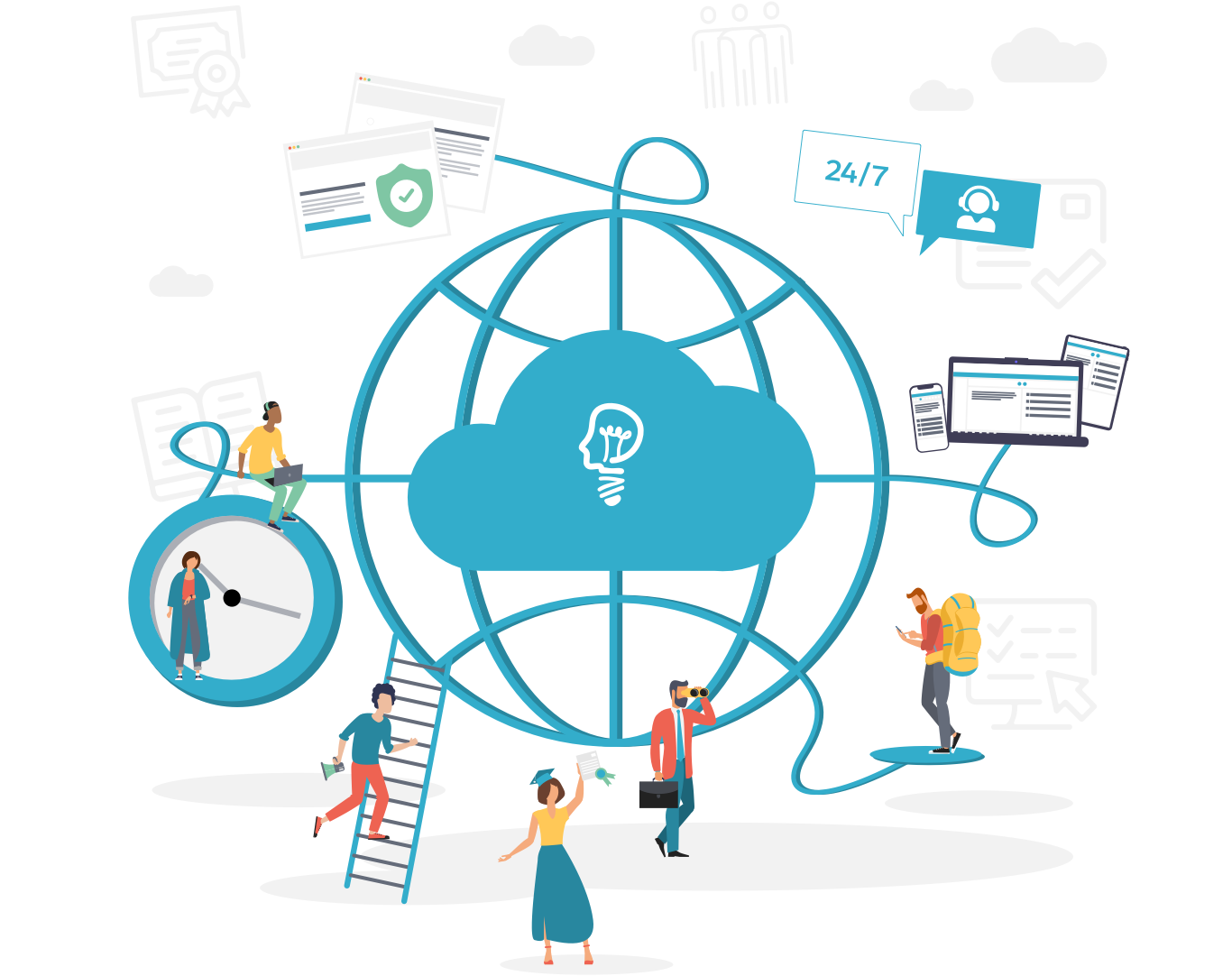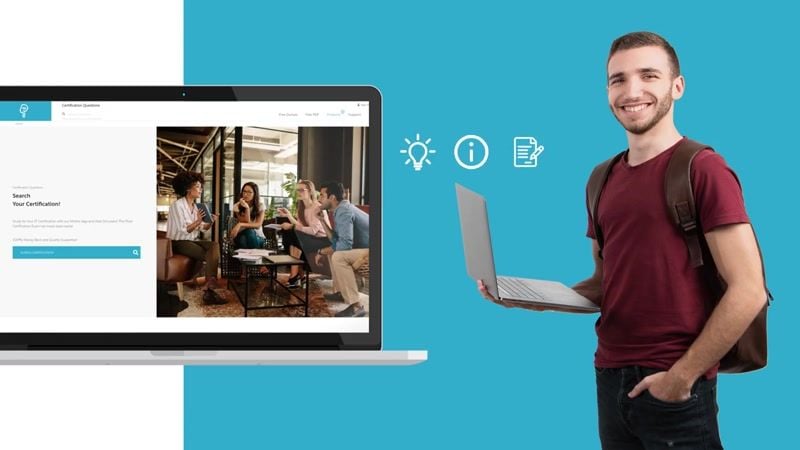 How to Prepare For Amazon SOA-C01: AWS Certified SysOps Administrator-Associate Exam
Preparation Guide for Amazon SOA-C01: AWS Certified SysOps Administrator-Associate Exam
Introduction
AWS Certification validates cloud expertise to help professionals highlight in-demand skills and organizations build effective, innovative teams for cloud initiatives using AWS. Whether you're a cloud expert or transitioning from on-premise solutions, this certification gives you a firm base to build your cloud computing knowledge and prepare you to delve into more technical aspects of AWS.
This guide provides a detailed overview of the SOA-C01 practice tests including all sorts of prerequisites for the exam, the exam format, topics covered, exam difficulty and preparation methods, and the target audience profile.
The AWS SysOps exam is part of the Amazon Administration Certification. This exam measures your ability in Administrating AWS Solution as a SysOps must do. Amazon Web Services (AWS) is a subsidiary of Amazon providing on-demand cloud computing platforms and APIs to individuals, companies, and governments, on a metered pay-as-you-go basis. AWS certification is a level of Amazon Web Services cloud expertise that an IT professional obtains after passing one or more exams offered by AWS. Therefore different types of SOA-C01 dumps are required to clear the exam.
Introduction to Amazon SOA-C01: AWS Certified SysOps Administrator-Associate Exam
As businesses shift jobs rapidly into the public cloud, cloud computing has developed from an enticing capacity to a profound business. AWS is considered an industry pioneer and the most experienced provider in the cloud business as a pioneer in ideas and a benchmark among all of its rivals. This transition involves a variety of features to develop, implement, and maintain cloud infrastructure systems. Get accredited AWS systems with all of the qualifications (plus the best performers) that are better tested by one of the most popular cloud computing firms. Across an organization, certification reflects a mutual definition of a network, agreed terminology, and a basic level of cloud expertise that can speed up cloud work evaluation. The following guide includes the AAWS Certified SysOps Administrator-Associate Qualification test, the Professional qualification salary of AWS Certified SysOps Administrator-Associate, and all facts of the Test such as information about SOA-C01 exams.
Topics of Amazon SOA-C01: AWS Certified SysOps Administrator-Associate Exam Exam
Candidates must know the exam topics before they start preparation. Because it will help them in hitting the core. SOA-C01 exam tests will include the following topics:
Monitoring, Logging, and Remediation
Implement metrics, alarms, and filters by using AWS monitoring and logging services
Identify, collect, analyze, and export logs (for example, Amazon CloudWatch Logs, CloudWatch Logs
Insights, AWS CloudTrail logs)
Collect metrics and logs using the CloudWatch agent
Create CloudWatch alarms
Create metric filters
Create CloudWatch dashboards
Configure notifications (for example, Amazon Simple Notification Services, Service Quotas, CloudWatch alarms, AWS Health events)
Remediate issues based on monitoring and availability metrics
Troubleshoot or take corrective actions based on notifications and alarms
Configure Amazon EventBridge rules to trigger actions
Use AWS Systems Manager Automation documents to take action based on AWS Config rules
Reliability and Business Continuity
Implement scalability and elasticity
Create and maintain AWS Auto Scaling plans
Implement caching
Implement Amazon RDS replicas and Amazon Aurora Replicas
Implement loosely coupled architectures
Differentiate between horizontal scaling and vertical scaling
Implement high availability and resilient environments
Configure Elastic Load Balancer and Amazon Route 53 health checks
Differentiate between the use of a single Availability Zone and Multi-AZ deployments (for example, Amazon EC2 Auto Scaling groups, Elastic Load Balancing, Amazon FSx, Amazon RDS)
Implement fault-tolerant workloads (for example, Amazon Elastic File System Elastic IP addresses)
Implement backup and restore strategies
Automate snapshots and backups based on use cases (for example, RDS snapshots, AWS Backup, RTO and RPO, Amazon Data Lifecycle Manager, retention policy)
Restore databases (for example, point-in-time restore, promote read replica)
Implement versioning and lifecycle rules
Configure Amazon S3 Cross-Region Replication
Execute disaster recovery procedures
Deployment, Provisioning, and Automation
Provision and maintain cloud resources
Create and manage AMIs (for example, EC2 Image Builder)
Create, manage, and troubleshoot AWS CloudFormation
Provision resources across multiple AWS Regions and accounts (for example, AWS Resource Access Manager, CloudFormation StackSets, IAM cross-account roles)
Select deployment scenarios and services (for example, blue/green, rolling, canary)
Identify and remediate deployment issues (for example, service quotas, subnet sizing, CloudFormation, and AWS OpsWorks errors, permissions)
Automate manual or repeatable processes
Security and Compliance
Implement IAM features (for example, password policies, MFA, roles, SAML, federated identity, resource policies, policy conditions)
Troubleshoot and audit access issues by using AWS services (for example, CloudTrail, IAM Access Analyzer, IAM policy simulator)
Validate service control policies and permission boundaries
Review AWS Trusted Advisor security checks
Validate AWS Region and service selections based on compliance requirements
Implement secure multi-account strategies (for example, AWS Control Tower, AWS Organizations)
Implement data and infrastructure protection strategies
Enforce a data classification scheme
Create, manage, and protect encryption keys
Implement encryption at rest (for example, AWS Key Management Service )
Implement encryption in transit (for example, AWS Certificate Manager, VPN)
Securely store secrets by using AWS services (for example, AWS Secrets Manager, Systems Manager Parameter Store)
Review reports or findings (for example, AWS Security Hub, Amazon GuardDuty, AWS Config, Amazon Inspector)
Networking and Content Delivery
Implement networking features and connectivity
Configure a VPC (for example, subnets, route tables, network ACLs, security groups, NAT gateway, internet gateway )
Configure private connectivity (for example, Systems Manager Session Manager, VPC endpoints, VPC peering, VPN)
Configure AWS network protection services (for example, AWS WAF, AWS Shield)
Configure domains, DNS services, and content delivery
Configure Route 53 hosted zones and records
Implement Route 53 routing policies (for example, geolocation, proximity)
Configure DNS (for example, Route 53 Resolver)
Configure Amazon CloudFront and S3 origin access identity (OAI)
Configure S3 static website hosting
Troubleshoot network connectivity issues
Interpret VPC configurations (for example, subnets, route tables, network ACLs, security groups)
Collect and interpret logs (for example, VPC Flow Logs, Elastic Load Balancer access logs, AWS WAF web ACL logs, CloudFront logs)
Identify and remediate CloudFront caching issues
Troubleshoot hybrid and private connectivity issues
Cost and Performance Optimization
Implement cost optimization strategies
Implement cost allocation tags
Identify and remediate underutilized or unused resources by using AWS services and tools (for example, Trusted Advisor, AWS Compute Optimizer, Cost Explorer)
Configure AWS Budgets and billing alarms
Assess resource usage patterns to qualify workloads for EC2 Spot Instances
Identify opportunities to use managed services (for example, Amazon RDS, AWS Fargate, EFS)
Implement performance optimization strategies
Recommend computing resources based on performance metrics
Monitor Amazon EBS metrics and modify the configuration to increase performance efficiency
Implement S3 performance features (for example, S3 Transfer Acceleration, multipart uploads)
Monitor RDS metrics and modify the configuration to increase performance efficiency (for example, performance insights, RDS Proxy)
Enable enhanced EC2 capabilities (for example, enhanced network adapter, instance store, placement groups)
Who should take the Amazon SOA-C01: AWS Certified SysOps Administrator-Associate Exam Exam
The AWS Certified SysOps Administrator-Associate Assessment is intended for individuals who have an architectural position in solutions and a realistic background of one or more years designing structures on AWS that are usable, cost-effective, tolerant, and scalable.SOA-C01 exam test illustrates successfully how safe and functional frameworks on AWS technology can be planned and applied. Defining a solution focused on consumer needs using architectural design criteria Provided advice on execution during the project life cycle, focused on best practice for the enterprise.
The SOA-C01 exam test is for entry-level IT specialists and organization professionals with standard knowledge of the AWS platform. The AWS CCP certification validates the potential client's understanding of these topics and their skills; Standard building principles, key services and also their use cases, security, and protection, as well as compliance with the AWS model, paid versions, and prices.SOA-C01 practice test is the appropriate starting point for AWS certification and is also an excellent resource for those interested in non-technical projects.
How to study the Amazon SOA-C01: AWS Certified SysOps Administrator-Associate Exam Exam
A broad range of SOA-C01 dumps for AWS Accredited Developer-Professional Certification have been recognized for certification issues. The reality that students need to prepare attentively does not make certificates easy. It also takes a long time to learn from AWS Accredited Developer-Professional. Therefore, we design various SOA-C01 pdf of AWS Accredited Developer professional questions while we understand student specifications. Our items, like the study guide, help students complete examinations. Every examen includes answers and questions that help students pass their final test. You will pass the test after you have taken and learned our modules. But it doesn't end there; thanks to our full guides, you will still be good in your career. You will produce your goods in the future. To plan any material for you, we have an advanced method. In the development of and commodity, we have used the latest details.
An effort is so hard that even the students' nerves can be shattered. Our waste management systems are so legitimate and best that you have no pain to pass your AWS accredited Developer Professional. SOA-C01 practice tests are easy to use so that anyone can appreciate them. In such dynamic areas, where qualification requires a lot of studies, planning, and focus, no one likes loss.
Amazon SOA-C01: AWS Certified SysOps Administrator-Associate Exam Certification Path
Exam Preparation teaches you how the exam questions should be interpreted and the longer you waste your lesson. Free multimedia training for learning anytime it is suitable for you. The course reviews sample questions in each subject area and how the topics tested should be understood such that incorrect answers are easier to avoid. Find the right choice for you. Our Exam Preparedness: SOA-C01 practice test which is a technical preparation course is delivered in various formats: classroom training for learning or participating in a physical or simulated classroom with an AWS Approved Learner.
Experience of the use of AWS resources in computing, networking, storage, and database AWS implementation, and operations systems hands-on insight The capacity of an AWS-based program to recognize and specify functional specifications. The ability to define which AWS programs satisfy particular technological needs. Knowledge of recommended best practices for safe and trustworthy AWS platform applications. Understanding the core architectural tenets of AWS Cloud construction. AWS global infrastructure awareness. An understanding of AWS-related network technology. understand the security characteristics and resources provided by AWS and its ties with conventional providers.
How much Amazon SOA-C01: AWS Certified SysOps Administrator-Associate Exam Exam Cost
The cost of the AWS Certified SysOps Administrator-Associate Exam is USD 150. For more information related to exam price, please visit the official website AWS Website as the cost of exams may be subjected to vary county-wise.
How to book the Amazon SOA-C01: AWS Certified SysOps Administrator-Associate Exam Exam
To apply for the AWS Certified SysOps Administrator-Associate Exam, You have to follow these steps:
Step 1: Go to the AWS Certified SysOps Administrator-Associate Official Site
Step 2: Read the instruction Carefully
Step 3: Follow the given steps
Step 4: Apply for the AWS Certified SysOps Administrator-Associate Exam
What is the duration, language, and format of Amazon SOA-C01: AWS Certified SysOps Administrator-Associate Exam Exam
Duration of Exam: 130 minutes
Number of Questions: 65
No negative marking for wrong answers
Passing score: 72%
Type of Questions: Multiple choice (MCQs), multiple answers
Language of Exam: English, Japanese, Korean.
Amazon SOA-C01: AWS Certified SysOps Administrator-Associate Exam salary
The estimated average salary AWS Certified SysOps Administrator-Associate is listed below:
United States: 110000 USD
India: 8880000 INR
Europe: 99000 EURO
England: 88800 POUND
The benefit of obtaining the Amazon SOA-C01: AWS Certified SysOps Administrator-Associate Exam Certification
The IT practitioners accredited by Amazon are known amongst the competitors. At the time of appointment of applicants for a work interview employers, AWS accredited production partners will easily give them the advantage to inform anything that differentiates the employee from each other. Amazon Certified IT professionals have networks that are more useful and important to help them set themselves career goals. AWS Accredited Developer gives you the correct career advice that you normally can not receive without a degree. Amazon Accredited IT professionals are confident and distinct from other professionals since they have more expertise than uncertified professionals. Like most uncertified professionals do not know, AMAZON Certified IT professionals use the resources to do the job quickly and cost-effectively.
The qualification as AWS Certified Developer enables candidates to become experts in all facets as their expertise. Instead of waiting years and completing, AWS accredited development certifications provide a way to find a place in which you are involved without experience.
Difficulty in Writing Amazon SOA-C01: AWS Certified SysOps Administrator-Associate Exam Exam
As everybody knows, this examination can not be quickly completed because the SOA-C01 exam dumps require to pass the examinations these dumps require a lot of time and accurate and up-to-date content to pass the exam effectively. Many applicants are doubted about the type of questions posed in the exam and the complexity of questions and the time taken to complete the questions before writing a credential AWS SysOps Administrator-Associate certification. AWS Accredited Developer Candidates are evaluating their education and finding places for change in the real review style. The best approach is to practice the Professional Credential Review with an AWS Certified Developer, as the examination is a key factor of the AWS Certified Developer.
This Web Simulator is for SysOps Candidates who deliver, provision, maintain, or support advanced AWS Cloud Solution in their customers' organizations. Candidates for this exam typically include system administrators. The best way to pass the Professional Test is to question and prepare with SOA-C01 exam dumps. The examination is intended for individuals who perform an Administration role. The Web Simulator validates an examinee's ability to effectively demonstrate knowledge of how to administer and monitor secure and robust applications on AWS technologies. The Web Simulator will also help candidates to understand better how to use AWS features and functionality using AWS Monitor and Metric tools to interact with AWS services from any application.
Partner Professional Exam Research Plan that helps applicants to explore their strengths and faults to develop their time management skills and to get an understanding of the score they should receive. AWS Accredited Developer Professional review is the new issue to the review, that applicants without difficulties should understand. Professional SOA-C01 exam tests research material from AWS Accredited Developer is ideally suited to busy practitioners who have no money to spare on training and want to do so within one week. Following a thorough review of Amazon SOA-C01: AWS Certified SysOps Administrator-Associate Exam practice evaluation has been properly prepared by the expert team. We periodically update our content. The aim is to keep candidates up-to-date and we shall automatically amend the material when and when the Offensive Protection reports any changes in the SOA-C01 dumps.
For more info read reference:
For more info visit: Amazon - Amazon SOA-C01: AWS Certified SysOps Administrator-Associate Exam
SOA-C01 Exam F.A.Q.
How do I pass the SOA-C01 exam?

Enjoy practicing with our great exam simulator on your desktop computer or mobile device. Study hard questions and answers of our Practice Test and put your trust in certification-questions.com, you won't regret it!

Where do I find the SOA-C01 exam questions?

Don't worry, you are in the right place. We have the most up-to-date and accurate questions, correct answers reviewed by our experts and an awesome exam simulator. That's what you get here, at certification-questions.com.

How to find SOA-C01 Practice Test?

Most people simply try to search a Google search and what they find is a bunch of useless text files and PDFs, filled with questions copied and pasted from documentation, incorrect answers and obsolete exam versions. Let's make it short, what you are going to get is just a bunch of useless files on your computer.

How do I use the SOA-C01 exam simulator?

Read below to learn how to prepare for the SOA-C01 exam and click the link to start the SOA-C01 Exam Simulator with a real SOA-C01 practice exam questions.
Use directly our on-line SOA-C01 study materials and try our Testing Engine to pass the SOA-C01 which is always updated.

SOA-C01 practice exam questions are tests created to demonstrate all the features of our SOA-C01 exam simulator using our innovative testing engine via a Web Simulator and Mobile App. You will be able to access to many SOA-C01 exam questions with the ability to practice your knowledge on-line. The SOA-C01 exam preparation has never been so easy.
4 Reasons why at certification-questions.com we are so special for Amazon SOA-C01 Dumps Exams
Unbelievable Pass Rate Using Our SOA-C01 Practice Test

We are proud of helping people clear obstacles and passSOA-C01 exams on their very first attempt. Our success rate in the past five years has been absolutely impressive. www.certification-questions.com is the number one choice among IT professionals. Our high quality SOA-C01 Practice Test and SOA-C01 Mock Exams will give you strong support and help you pass the SOA-C01 exam.

We strongly believe in our program and know from experience that our SOA-C01 practice exam questions works. We have no doubt. Nevertheless, if you go through the materials, yet fail the exam, we'll give you a full refund. We want all our customers to be happy and satisfied and believe the 100% Money-Back Guarantee makes the purchase decision a no-brainer for anyone who's serious about passing the exam.

We Offer Valid SOA-C01 Exam Questions

As a professional website, www.certification-questions.com offers you the latest and most valid Amazon SOA-C01 Practice Test and Amazon SOA-C01 exam questions, evaluated by our experienced and highly skilled IT reviewers. You can be absolutely sure that our material is accurate and updated.

Our Website Policy

You can access on-line to the free trial of Amazon SOA-C01 Practice Test before you buy. After you make the purchase, you will be allowed to receive free updates with the latest SOA-C01 practice exam questions. There is a 24/7 customer support assisting you in case you find any problems when making the purchase or studying. Note that you also have the right to a full refunded or change to other Amazon Practice Test for free in case you don't pass the exam with our SOA-C01 Testing Engine.